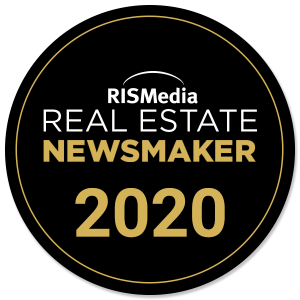 Myron joins an exclusive group of industry leaders who have made newsworthy contributions to the real estate industry
San Francisco, CA, January 6,  – ReferralExchange is pleased to announce that Myron Lo, Chief Strategy Officer, has been selected as an RISMedia 2020 Real Estate Newsmaker—a dynamic group of key influencers making headlines as a result of their newsworthy contributions to the real estate industry, and their efforts to positively affect the consumers and communities they serve.
RISMedia, the leader in U.S. real estate news and information services, announced its 300-plus, 2020 Real Estate Newsmakers on Jan. 8, in both an online directory on RISMedia.com and in the January issue of its flagship publication, Real Estate magazine.
RISMedia's 2020 Real Estate Newsmakers were nominated in 2019 by RISMedia readers and editors and are showcased in the following categories: Influencers, Trailblazers, Futurists, Achievers, Crusaders, Inspirations, Luminaries and Trendsetters.
Read more about Myron's honor here.